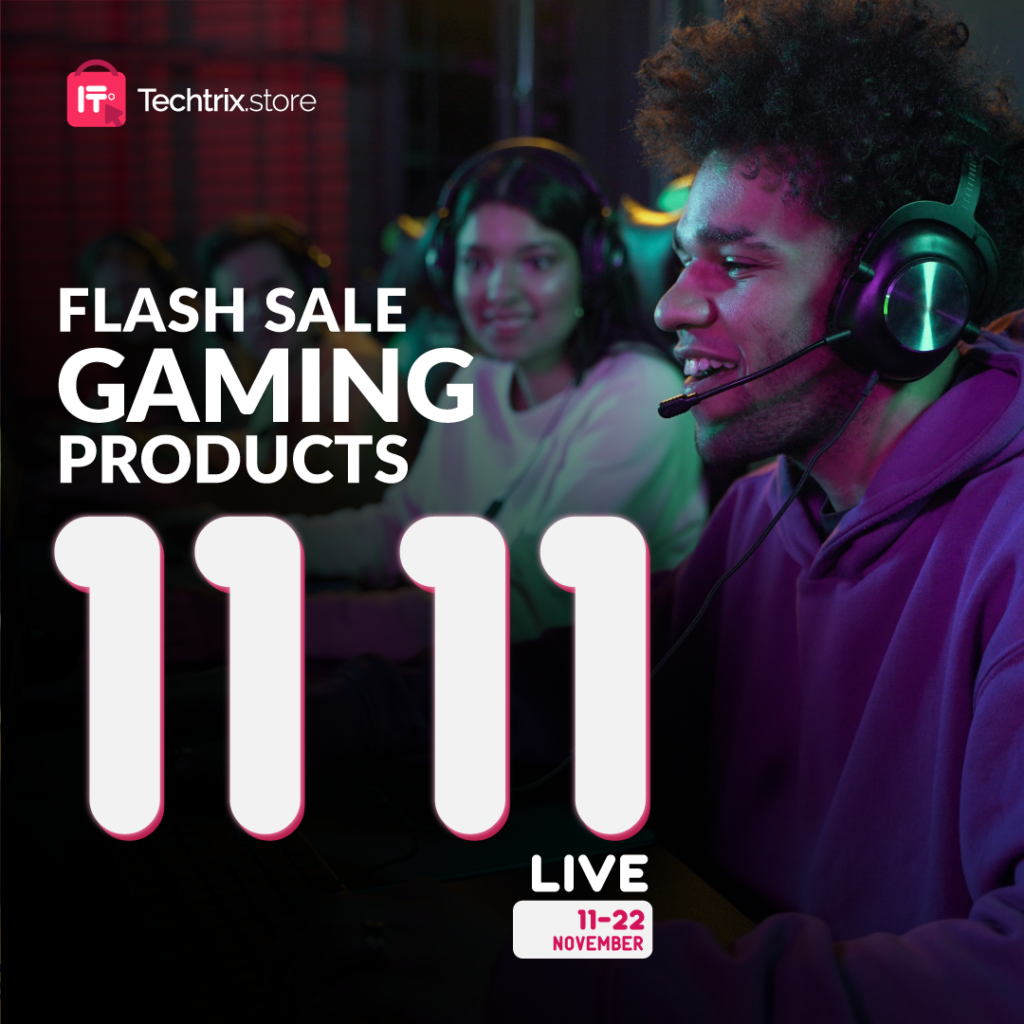 Are you ready to embark on an epic gaming journey like never before?
This 11.11, prepare to be captivated by an array of jaw-dropping deals and offers that will transform your gaming paradise into the ultimate realm of excitement and adventure.
Picture this:
A cutting-edge gaming rig that delivers mind-blowing graphics, lightning-fast performance, and immersive sound quality.
A gaming chair so comfortable that you'll feel like a champion even during the longest gaming sessions. A gaming monitor that brings your virtual worlds to life with vibrant colors and razor-sharp clarity. All of this and more, at prices that will leave you in awe.
Where You Can Avail This Big 11.11 Sale Offer:
Techtrix Store is sole authorized distributor that is offering big discount on this occasion.
The 11.11 sale is your golden ticket to enhancing your gaming setup with premium gear and accessories, all at unbeatable prices.
Whether you're a competitive eSports enthusiast or a casual gamer, there's something for everyone in this spectacular event.
But that's not all!
We've got surprises and exclusive bonuses lined up to make your gaming journey even more thrilling.
So, don't miss out on this opportunity to elevate your gaming setup to new heights. Grab your gear, level up, and conquer the gaming world like a true champion. It's time to game on with the 11.11 sale steals!" 🎮💥🚀